Italian Food with a Vegan Menu
for Norwich, CT
Located in Yantic, Connecticut, we have been serving up authentic Southern Italian cuisine since we first opened our doors in 1997.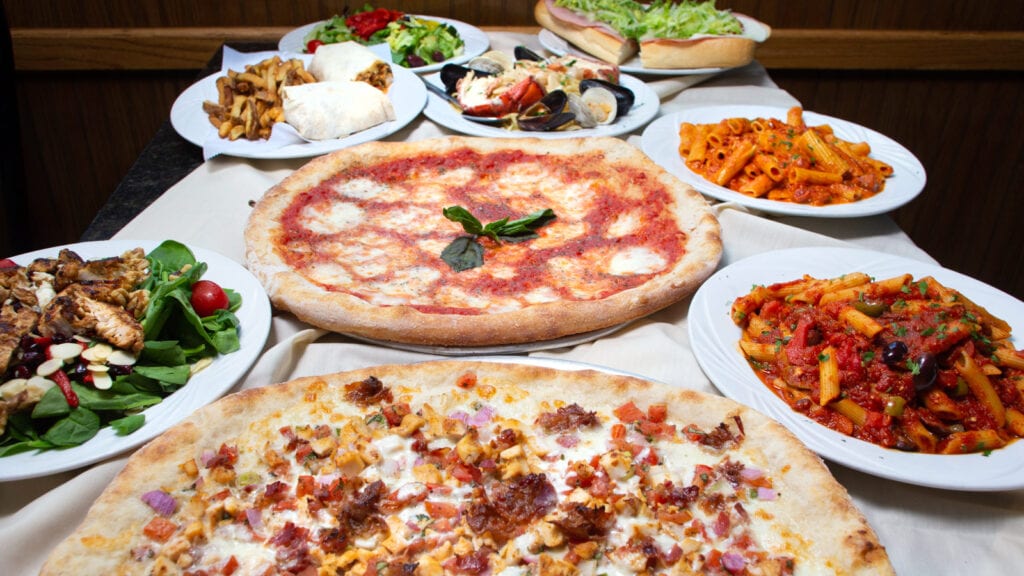 We pride ourselves
In using the best ingredients
Whether it is high-quality mozzarella to top our thin crust brick oven pizzas or fresh seafood to make our customer favorites like flounder Florentine. All of our dishes are made to order and our menu is sure to please everyone in the family, from pizza to pasta, fresh salads, and soups to gourmet Italian classics.
Here at Illiano's Grill, we proudly serve high-quality Italian cuisine for those in and around Norwich, CT. Whether you are craving homemade pizza, creamy pasta, or a fresh garden salad, our food will enlighten your taste buds and satisfy your hunger.
Our Italian Cuisine
and Culture
We understand that you want fresh ingredients, so our food is sure to please you. For our vegan friends, we are here for you. We offer an Italian vegan food menu tailored to you and your dietary needs. We understand quality vegan Italian food is hard to come by, so we are proud to have options particular to you. Browse our menu today and see what stands out to you.
We do not just pride ourselves on our fine Italian food, but we also pride ourselves on our family atmosphere and culture. You, your kids, and your extended family will be comfortable and relaxed as you partake in a night out with us. Come be a part of our family as we treat you to unparalleled service. We even offer delivery and pick-up if you do not want a night out strolling the town.
If you are looking for an Italian restaurant with a vegan menu option, then look no further than Illiano's Grill. Contact us today by calling (860) 889-6163 or by sending us a message through our contact page. Whether you need catering or a meal for yourself, let your hunger be satisfied with our high-quality food. We look forward to serving you.